Notebook Hardware Control
(formely known as Centrino Hardware Control)
With Notebook Hardware Control you can easily control the hardware components of your Intel Mobile Notebook. Notebook Hardware Control helps you to:
- control the hardware and system power management
- prolong the battery lifetime
- cool down the system and reduce power consumption
- monitor the hardware to avoid system failure
- make your Notebook quiet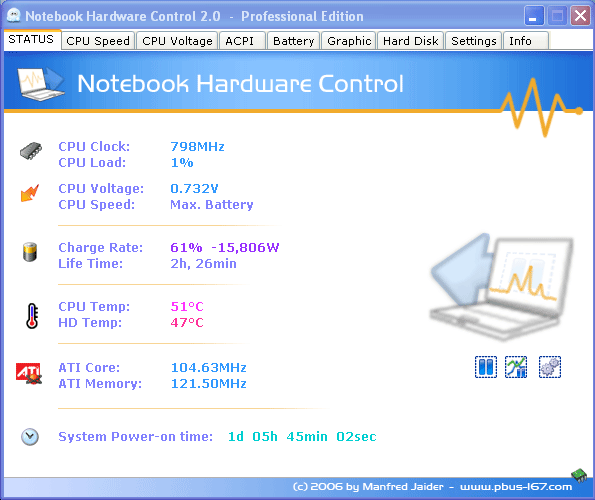 Note:
you must have Microsoft's .NET Version 2.0 Framework installed.
Click here to go to download site (1.6mb).
Edited by sn0wl, 29 November 2006 - 12:37 AM.